Warning: Use of undefined constant user_level - assumed 'user_level' (this will throw an Error in a future version of PHP) in /customers/9/4/a/havanais-bears.dk/httpd.www/wp-content/plugins/ultimate-google-analytics/ultimate_ga.php on line 524
                      Luca (Sandra's Amazing Aladino)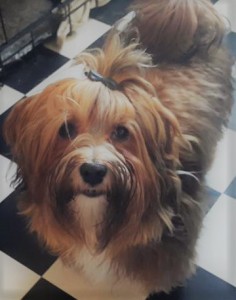 Luca er en skøn lille guldklump, som elsker at snakke med nye mennesker. Han har det mildeste væsen, er meget kærlig og legesyg.
Stamtavle:
Fantastic Dream's Tropical Breeze

Claddagh's Day Believer

Windfall's Dragon Warrior

Windfall's Dancing with Daisy

Kiara Kineu de la Belle Ile Rügen

Glen Eagle de la Belle Ile Rügen

Déjá Vu de la Belle Ile Rügen

Sandra's the First Lady Tosca

Noble Prince Blue Temptation

Extreme Sugar Shock Blue Temptation

Cheeky Cherry Blue Temptation

Sandra's Purple Rain Penelope

Jabir's Danés Vasco De Gama

Amica Aline Von Den Herzileins
Udstillingsresultater:
Middelfart, 27.11.2016,                                                                            Excellent
Dommer: Jeanette Ammentorp Bengtsen
Cosmo (Vinras' Benja)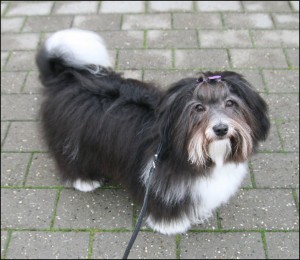 Cosmo er en rigtig kælepot. Han er fuld af energi, altid glad og lægger sig på ryggen med en viftende pote, indtil man overgiver sig og nusser ham på maven. Han er en meget snakkende hund, så hvis han ikke synes han får nok opmærksomhed, skal han nok beklage sig. Han elsker at lege med bamser, så hvis man kaster den, henter han den gladeligt 10-100 gange og afleverer den pænt til en. Selvom han er manden i huset er han den mest kæle af alle vores hunde og med de øjne kan man heller ikke lade være med at give efter og kæle med ham.
Stamtavle:
Nordic Lights Bailey

Kebicøs Edwin

Majetorp's Filip

Kebicøs Kicki

Fragarias Genuine Ginger

Mr. Victim of Love Sweet Honesty

Strandwiks High Light

Chica

Bertil

Jabir's Danés Bonifalio

Jabir's Danés Naomi

Freja

Jespersen's Christobal

Frihedshåbs Kittie
Udstillingsresultater:
Grenå, 22.07.2011, Babyklasse, hanner                                                         SL, 3. vinder
Dommer: Edwina Thomas, Sydafrika
Grenå, 24.07.2011, Babyklasse, hanner                                                         SL, 4. vinder
Dommer: Marie Patten, Australien
Fredericia, 12.02.2012, Junior, hanner                                                         Excellent
Dommer: Marie Thorpe, Irland